Penguin to publish Globe and Mail columnist Jeffrey Simpson on the future of Canadian health care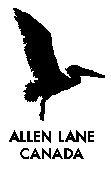 Toronto, ON—March 18, 2011—Penguin has acquired a book on the future of Canadian health care by bestselling author and Globe and Mail columnist Jeffrey Simpson for publication in September 2012 under the company's prestigious Allen Lane imprint. The book was acquired by Publishing Director Diane Turbide from Linda McKnight at Westwood Creative Agency.
The book (as yet untitled) will address the sustainability of Medicare, a health care system so cherished that politicians are reluctant to even talk about changing it. Many Canadian politicians already know that Medicare cannot continue as administered and financed, at least at current levels of taxation, but are reluctant to voice their fears. They are fully aware that health-care costs currently consume 41-45 per cent of provincial budgets, and that if no change is made to that spending trajectory, in two decades that share will be 55-65 per cent. Canadians will face difficult choices in the near future, as federal-provincial agreements on health care delivery are renegotiated in 2013.
Arguing that Canadians need to make informed decisions about the future of Medicare, Simpson's research will take him into such places as the life of an Ottawa hospital with the head of the Canadian Medical Association; a Halifax emergency room with a physician who wrote a report on emergency services in Nova Scotia; and, in Calgary, to a privately owned eye clinic where patients are covered by public funds. As well as listening to medical practitioners, Simpson situates current conditions in the context of Medicare's history and speaks with public policy experts about the dilemmas ahead. He discovers that Claude Castonguay, one of the fathers of Quebec health care, is disillusioned with the system he helped create while Monique Bégin, the creator of the Canada Health Act, remains as passionately committed as ever.
Medicare has been, and remains, says Simpson, a stunning Canadian accomplishment. Most liberal democracies believe in public health systems available to all, regardless of income or illness or chance. Simpson contends that the example of the United States looms over and distorts Canadians' thinking. Moreover, there is virtually no chance that Canadians will adopt a variant of U.S. health-care because America spends about half again as much of its gross national product on health-care as Canada, but does not achieve any better aggregate outcomes for its citizens. Instead, Simpson will explore public systems elsewhere, including those of Australia, Sweden and the United Kingdom.
Unless a debate of this kind is opened, says Simpson, Canadians will sleepwalk towards even harder decisions. Any debate will be fractious. "Medicare is a cornerstone of Canadian public life, and it's very hard to have a rational conversation about it," says Simpson. "It's time we look squarely at Medicare, and I want this book to be a catalyst for a wider and more open debate."
Jeffrey Simpson, The Globe and Mail's national affairs columnist since 1984, has won three of Canada's leading literary prizes -- the Governor-General's award for non-fiction book writing, the National Magazine Award for political writing, and the National Newspaper Award for column writing (twice). He has also won the Hyman Solomon Award for excellence in public policy journalism. In January, 2000, he became an Officer of the Order of Canada. The author of eight books, he is also a senior fellow at the University of Ottawa's Graduate School of Public and International Affairs. He lives in Ottawa.