Welcome to the very first edition of the LLI Canada newsletter! We will be publishing this newsletter quarterly and offering links to professional learning opportunities, readings, updates on all things Fountas & Pinnell, and highlight the fantastic work going on in schools all across Canada. Some of the features you will find in every edition are:

Consultant's Corner - meet our professional learning consultants and hear about what they are learning as they work with teachers and administrators in Canadian schools.
Conferences and Events - upcoming regional literacy conferences, LLI network meetings and other professional learning opportunities.
Suggested Reading - new books and research papers from Canada and around the world.
In the News - articles and press releases related to Fountas & Pinnell, LLI and literacy instruction.
Twitter Tips - who to follow, suggested chats, and best practices.

We would love to hear from you and get your feedback on the newsletter. Let us know what features you find most valuable and suggest new features that we might include. If you would like to contribute to the newsletter and tell us about the work you are doing with LLI, we would be very interested in featuring your district, school, teachers or students in an upcoming edition. Contact us at pearsonpd@pearsoncanada.com Enjoy this first edition, and thank you for all that you do to support literacy instruction in your classrooms.
Conferences & Events
Events
Visit www.pearsoncanada.ca/k12events for a current listing of Pearson Professional Development Sessions across Canada.

For any PD inquiries please contact Donna.MacCallum@pearsoned.com
T: 1-888-867-7722

Conferences
November
11/6-8
Early Childhood Education Conference
AB
11/7-8
College of Alberta School Superintendents - Fall Conference
AB
11/14-15
ATA ESL Conference
AB
11/20-23
NCTE Annual Conference, Washington DC
USA
The Quest for Increased Student Achievement and Well-Being
ON
Embracing the Early years
ON
The Association of Teachers of English of Quebec
QC
Quebec Provincial Association of Teachers
QC
Suggested Reading
Think big. Teach smart
An article by Regie Routman
Oral Mentor Texts shows you this simple, effective new way to teach, reinforce, and practice skills and strategies with all your students.
No More Independent Reading Without Support is part of the Not This But That series. It helps teachers examine common, ineffective classroom practices and replace them with practices supported by research and professional wisdom.
Members Only
Receive a 10% online discount on
Fountas & Pinnell Prompting Guides

Use promo code: SMILE expires Dec 31, 2014

Fountas & Pinnell Prompting Guide Part 1:
A Tool for Literacy Teachers
price: $29.40 $26.46
isbn13: 9780325043647

Fountas & Pinnell Prompting Guide Part 2:
For Comprehension
price: $35.40 $31.86
isbn13: 9780325028736

Genre Prompting Guide for Fiction
price: $35.40 $31.86
isbn13: 9780325042510

Genre Prompting Guide for Nonfiction,
Poetry, and Test Taking
price: $35.00 $31.50
isbn13: 9780325042985
Welcome to LLI
Hastings Prince Edward District School Board
Nunavut
Halton District School Board
What's New
*For a limited time, enjoy
10% off Booster Packs using promo: BOOST
Consultant's Corner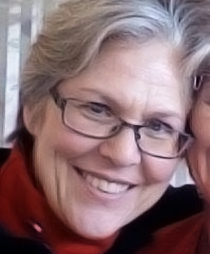 Dale Severyn has been a professional learning consultant for Pearson Canada and Fountas & Pinnell since 2009. She has worked with thousands of teachers...

Read entire case study
In The News
Chinook Leveled Literacy Intervention Program is the winner of the 2013 Premier's Board of Education Award For Innovation and Excellence in Education.

Read more
Student Success Story
Tomas has been in Canada for 2 years, emigrating with his family from Eastern Europe. English was a second language for Tomas and his family and his Grade 1...

Read more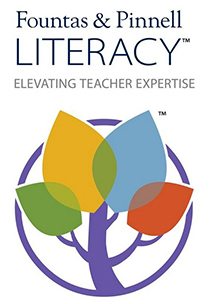 Twitter Tips
New to Twitter? Learn how to get started.

Join @fountaspinnell for a regular Twitter chat on Thursday of every Month 8:00 PM (EST) by searching #FPCoreValues

Join our Canadian conversation at #LLICanada

Who to follow​

@kylenebeers author of When Kids Can't Read and Notice and Note

@cdnedchat connecting Canadian educators every Monday at 8:00 PM EST

@teachability an online community for teachers to share breakthroughs and collaborate